SUWON – KOREA
1. Suwon Hwaseong Fortress
Suwon Hwaseong Fortress was constructed by king Jeongjo (reigning 1777~1800), the 22nd king of Joseon dynasty (1392-1910) after moving the tomb of his father Sadoseja, Crown Prince, who had been victimized in faction struggles in the court, and put inside a rice chest and had died in it, from Mt. Baebong, Yangju, to Mt. Hwa, Suwon. and the moving of the local government headquarters from near Mt. hwa to the current location under Mt. Paldal, Suwon. The mountain was considered as the best place to build tombs according to the theory of geomancy in those days.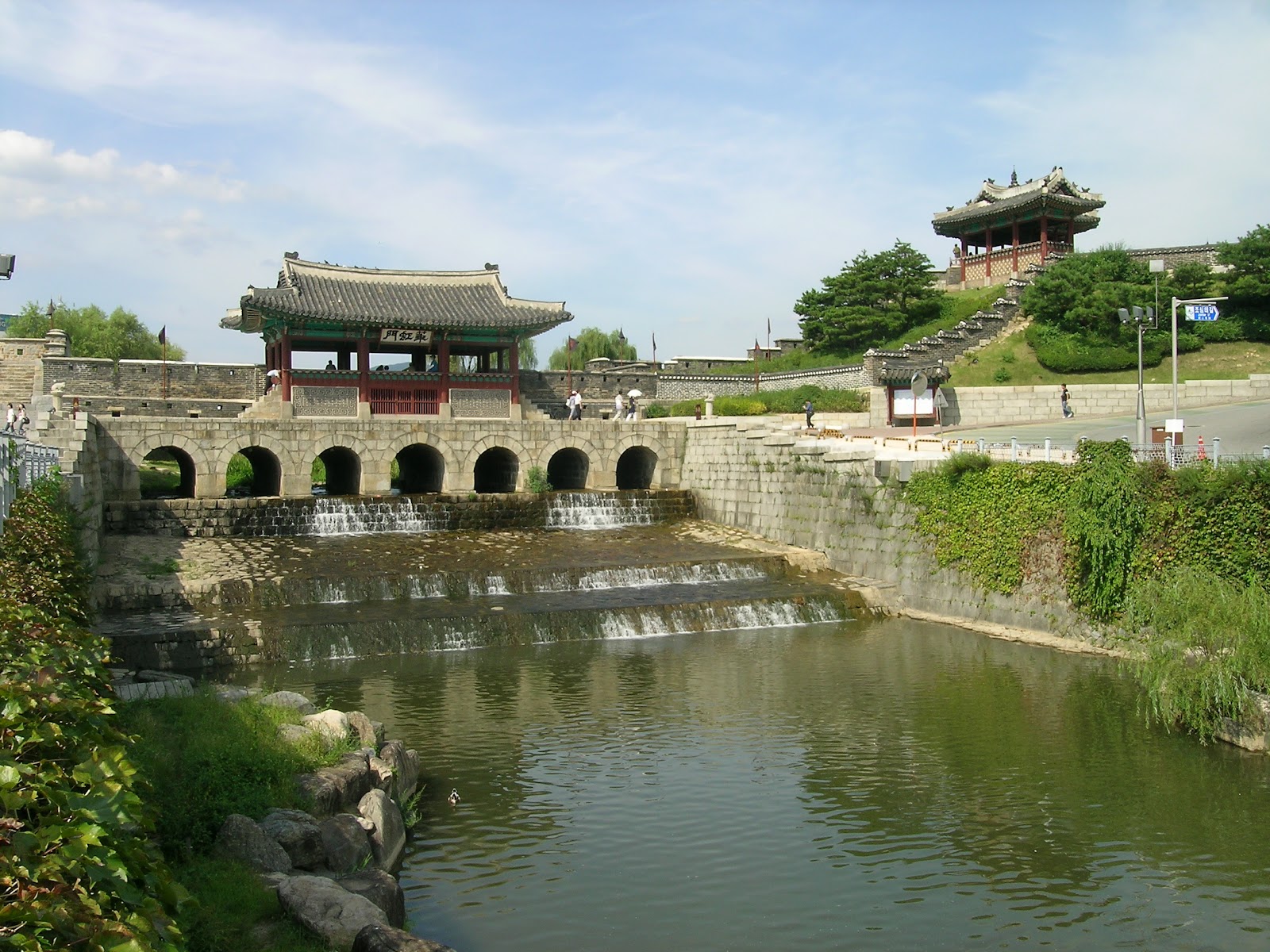 2. Haenggung
Haenggung is a palace located outside of Seoul where king used to stay when he traveled, at war times, or when he visited tombs. Haenggung can be classified into three types depending on the uses. There were some haenggungs built and used by kings during war times to avoid attacks of enemy troops and to continue to run the country. The Ganghwa Haenggung, the Uiju Haenggung, and the Gwangjubu Haenggung in the Namhan Sanseong Fortress, etc. belong to that category. The Onyang Haenggung was built for the king's rest at the hot spring there, and had been favored by many subsequent kings since King Sejong first used it. And the Hwaseong Haenggung was the temporary palace where King Jeongjo stayed while he visited his father's tomb near it.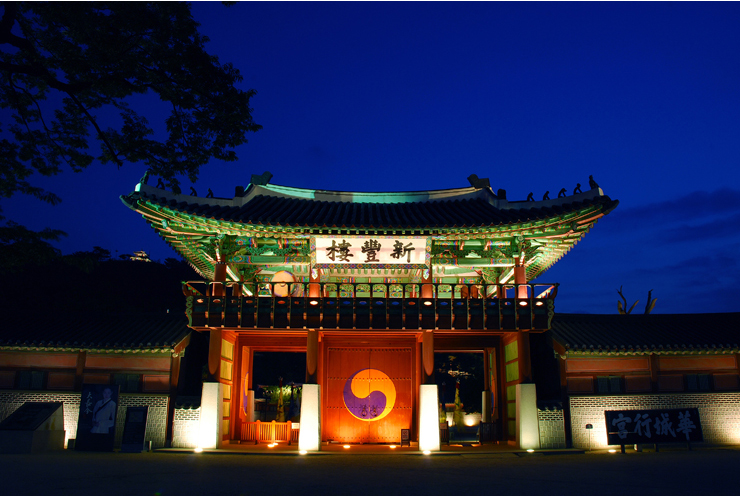 3. 24 Martial Arts Trial Performance
Suwon City Performance Company 24 Martial Arts Trial Performance will be suspended from Monday, July 24 to Monday, August 7 due to the hot weather. The performance will resume from Tuesday, August 8 at 11 am. Please note this for your reference.
24 Martial Arts Trial Performance (muye 24 gi) in Muye Dobo Tongji which was written by actively adopting excellent martial arts of Joseon and China and Japan will be demonstrated, which will make spectators feel cool.

Opening days : Tuesday~Sunday
Opening hours : 11:00~11:30
Place : Sinpungru, Hwaseong Haenggung(Temporary Palace)
Price : Free
Constitution of 24 techniques
– Muye Dobo Tongji, Vol. 1 : jangchang, jukjangchang, gichang, dangpa, nangseon, gichang
– Muye Dobo Tongji, Vol. 2 : ssangsudo, yedo, wegeom, gyojeon
– Muye Dobo Tongji, Vol. 3 : Jedokgeom, bongukgeom, ssanggeom, masang ssanggeom, woldo, hyeopdo, deungpe
– Muye Dobo Tongji, Vol. 4 : gwonbeop, gonbang, pyeongon, masang pyeongon, gyeokgu, masangje
4. Experiencing Traditional Korean Archery

Opening days : all year around
※ The Korean archery does not run on rainy or snowy day
Opening hours : Summer(Mar.~Oct.)09:30~17:30 / Winter(Nov.~Feb.)09:30~16:30
Place : Yeonmudae of Hwaseong Fortress
Price : 10 shots a round : 2,000won
The maximum number of persons who can participate in the experience at one time : 25~30
Experiencing contents
– General explanation about the Korean archery : 5 minutes
– Explanation of the shooting posture : 5 minutes
– Shooting arrows : 5 minutes
5. How to Go
5.1. Bus Transportation from Incheon International Airport



Item
Incheon International Airport
Operation Hours
Suwon Direction 05:30~22:40
Incheon Direction 04:50~20:30
(20~30 min. Interval)
Fare
12,000 KRW
Riding Spot
7A, 1st Fl of Incheon International Airport
Time
Consumption 80 mins.
5.2. Airport Railroad and Subway Transportation from Incheon International Airport

5.3. Bus Transportation from Gimpo International Airport


5.4. Subway Transportation from Gimpo International Airport

5.5. Bus Transportation from Seoul


5.6. Bus Transportation from Suwon Station

by Korea guide