OKINAWA – JAPAN
One of the 47 prefectures of Japan. It is comprised of over 160 islands, 47 of which are inhabited remote islands. Okinawa Prefecture can be divided into three major island groups, the Okinawa Islands (Okinawa Shoto) around Okinawa Island (Okinawa Honto), the Miyako Islands (Miyako Retto) around Miyako Island and the Yaeyama Islands (Yaeyama Retto) around Ishigaki Island. The coral reefs, crystal-clear blue seas, white sand beaches, and beautiful natural scenery combine to form different images on each island. You can also come face to face with the unique Ryukyu culture and legends.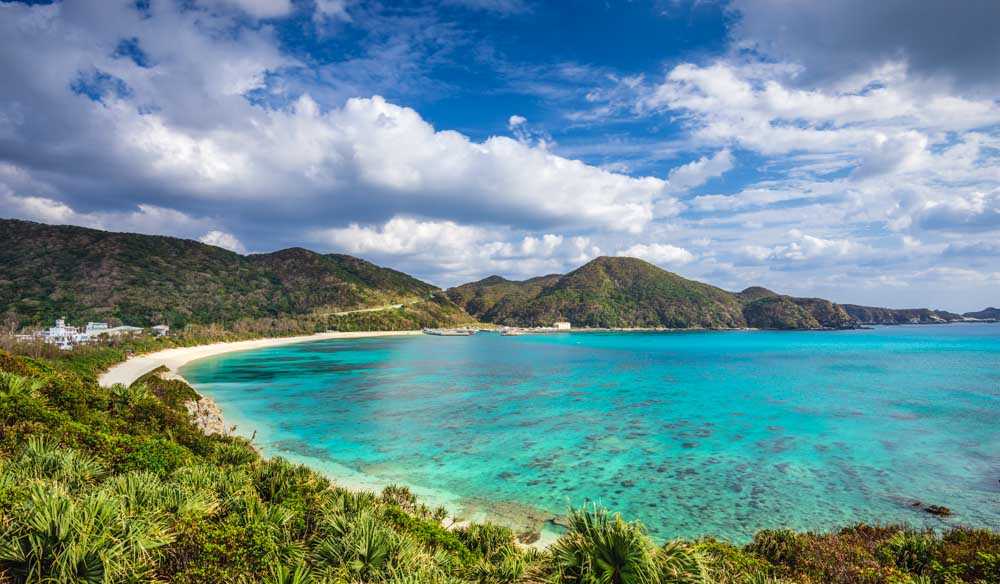 1. Temperature
Okinawa is warm and comfortable throughout the year. In Naha, the average temperature in July, the hottest month, is 28.9 ℃. Because it is surrounded by the sea, temperatures rarely reach 35 ℃ and above, unlike in other areas of Japan. In January, the coldest month, the average temperature is 17.0 ℃.
2. Seasonal Changes
The rainy season starts in May with heavy precipitation during this period. However, once the rainy season ends in late June, it gets hot and sunny. The peak of summer lasts in August and September as typical Okinawan weather, but this is also typhoon season and caution is required. Beginning in October, the heat lets up and the weather is quite pleasant. As winter approaches around December, it gets cold but it never snows. Okinawa's winters sometimes have strong winds and please be sure to guard against the cold. It gets warmer in March, but there are still some chilly days, so keep a jacket handy.
3. Direct Flights Provide Easy Access from Cities around Asia
As the largest aerial entryway to Okinawa, Naha Airport connects Okinawa to various regions both in Japan and around the world. Flights from overseas are available to Ishigaki Airport as well.
3.1. From Regions in Japan to Okinawa
There are direct flights to Okinawa from Narita International Airport and Haneda Airport in the Kanto area as well as other major airports around Japan. In addition, some regions offer direct flights to Okinawa's remote islands. There are a variety of options available, from major airlines to LCCs.
Special Domestic Fares (for non-residents of Japan)
Travelers visiting from outside Japan can use Japan Airlines or All Nippon Airways domestic flights with a discounted fare. In addition to islands in Okinawa Prefecture, travelers can also travel all over Japan at a great price.
3.2. Planes Provide Easy Access to Remote Islands
There are 13 airports in Okinawa Prefecture, and Naha Airport provides access to 6 major remote islands. There are direct flights to neighboring Kagoshima Prefecture, Amami Oshima, and Yoronjima as well, making Naha a base from which one can travel to a number of islands.
* Flight durations are estimates. Weather conditions and other factors may affect these estimates.
4. GETTING AROUND OKINAWA
Public transportations such as monorail, buses, and taxis are the main transportation in the main island of Okinawa. If you wish to move around more freely, a rental car is a convenient option. On remote islands, using rental cars, rental bicycles or rental motorcycles is recommended because there are not many public transportations. Choose transportation that fits your purpose of your trip and make your plan better.
4.1. Required License for Driving in Japan
It is required to have license for driving in Japan. Be sure to confirm beforehand and complete the necessary procedures. When driving in Japan, your own country's license may be required as well, so be sure to bring it with you.
Please check the details about required licenses for driving in Japan on the Rental Car page. You can also check information that you should know when driving in Japan, such as information on driving licenses, traffic regulations, rental cars, etc., on the All Japan Rent-A-Car Association
4.2. Rental Bicycles and Motorcycles: Convenient for Short-distance Sightseeing !
Rental bicycles and motorcycles can avoid traffic jams, easily access various locations and are efficient way for traveling short distances. You can get information about rental stores at the airport tourist information center, your accommodations, and tourism bureaus in various regions. Some accommodations and tourism bureaus provide lending services of their own. Those who wish to rent electric bicycles or bicycles for children should confirm beforehand. For those planning to ride around Naha City, there is a cycling share service called ChuraChari, and applications are available through the staff at the counter or the dedicated website (if applying through the website, member registration is required and payments can only be made via credit card). Be sure to protect yourself from sunburns and heatstroke while riding.
4.3. Taxis: Essential means of transportation in Okinawa! Inexpensive Option for Groups
Besides general taxis, there are also shuttle taxis that provide transportation from the airport to your hotel, sightseeing taxis that run between tourist sites, so you can choose the type that best suits your needs. Your hotel can also help make arrangements for whatever taxi you need. It is easy to hail a taxi at the airport, around Naha City, or at the main sightseeing locations, but on remote islands and other such locations, finding a taxi where you are might be difficult, so be sure to confirm beforehand.
4.4. Buses: For Those Seeking Easy Access to Tourist Sites
Airport Limousine Bus : Besides fixed-route buses, there are also limousine buses that provide transport from the airport to your hotel, as well as tour buses that provide efficient transport around the main tourist sites. With limousine buses and tour buses, it is best to reserve in advance for a smooth process.
Information on Airport Limousine Buses, Route Maps, Timetables, and Fees : Okinawa Bus
Express Shuttle Bus : By using "Express Shuttle Bus", you can make your time in Okinawa a better one! With "Express Shuttle Bus", you don't need to drive in a different country. It will surely take you to your desired destination smoothly and directly. You have plenty of destination choices to choose from, so please check the websites below to find your best one.
Fixed-schedule Tourist Buses
– Example Course 1: Okinawa Churaumi Aquarium and Nakijin Castle Course (Northern part of main island)
– Example Course 2: Shuri Castle Historical Site (Southern part of main island), etc.
Course Details and Reservations
Fixed-route Buses
You can pay by cash or an OKICA IC card (SUICA, PASMO, and other IC cards are not accepted for fixed-route bus). OKICA cards can be purchased at ticket machines and counters at monorail stations, bus company's office and some FamilyMart in Okinawa (unregistered type only). 5,000 yen and 10,000 yen bills cannot be exchanged on buses, so prepare change beforehand. Note that 1-yen and 5-yen coins cannot be used. When sightseeing around Naha City, using the 1-Day Unlimited Pass for Naha buses (660 yen) or the Bus – Monorail Pass that provides unlimited rides on both the bus and monorail for one day (1,000 yen) can save you money.
This ticket can be purchased at the Naha Airport Office (domestic terminal 1F), the Naha Bus Naha Sales Office (inside Naha Bus Terminal), and Naha City Tourist Information Center, among others. There is also "Okinawa Bus Pass (*1)" that allows unlimited use of buses and monorails on the main island of Okinawa, so you can purchase a ticket that best matches your vacation plans. The fixed-route buses on Okinawa's main island connect almost all regions, but on remote islands, there are a limited number of routes and buses. If you wish to travel by bus, be sure to confirm beforehand.
(*1) Okinawa Bus Pass
Get unlimited rides on buses and monorails for the applicable route within the designated time period! Enjoy leisurely gazing at the scenery as you head towards your destination, and have some drinks wherever you please. This bus pass is a convenient way to have an amazing trip.
Check Here for Details :
Main Island of Okinawa: Course Numbers for Main Tourist Sites
Northern Area

Okinawa Churaumi Aquarium

20, 120, (from Nago Bus Terminal) 65, 66, 70

Central Area

Chatan American Village

20, 28, 29, 43, 120

AEON MALL Okinawa Rycom

21, 25, 23, 27, 31, 77, 80, 90, 92, 110, 223, 227

Southern Area

Shurijo Castle Park

1, 7, 8, 9, 13, 14, 17, 25, 46, 97

Okinawa Outlet Mall ASHIBINAA

55, 56, 88, 98

Sefa Utaki

38

Okinawa World

54, 83

Peace Memorial Park

34, 89, (from Itoman Bus Terminal) 82, 107, 108
Check Here for Details :
Bus-navi Okinawa  : General Information System for Fixed-route Buses on the Main Island


*Search routes, timetables, and fees for the main island of Okinawa

Bus Map Okinawa 


*Information on routes, fees, free entry tickets, and bus companies for all of Okinawa
Other Useful Information :
4.5. Walking the streets
In Okinawa, litter should not be dropped on the street. It should be separated into cans, bottles, burnable and non-burnable garbage.

Do not spit on the road, or drop used chewing gum.

Okinawans generally talk quietly in public places, on buses and the monorail.

Smoking is prohibited in many places. Please smoke in designated smoking areas. Smoking on the street is prohibited in the Kokusui Street and Okiei Street in Naha City.Violation may lead to fines.

It's unusual to go shirtless in Okinawa. Wearing swimwear and going shirtless except at the beach is frowned on.
4.6. Eating
When eating buffet-style, avoid leaving food uneaten. You may be charged extra if you leave food uneaten. Also, do not take drinks and so on away with you.

Please do not bring your own food and beverages. The table is strictly reserved for orders from the menu. Fruit peelings, fish bones and other waste should be left on your plate and not dropped on the floor.

Some restaurants serve water and provide small towels for cleaning your hands. They're free of charge and you can ask for more. However, you can't take them away with you.

Many izakaya restaurants serve a small dish of food that you haven't ordered. This is an appetizer, and it's included in the table charge. About 200 to 500 yen is added to the bill for this. This depends on the restaurant. If it bothers you, ask when you enter a restaurant.
5. A SAFE TRIP
Okinawa's weather and ecosystem are different to that of mainland Japan. In the ocean, there are dangerous creatures like the jelly fish and also the UV ray is very strong so there are chances of unforeseen accidents occurring. Before you go to the beach or swim make sure you check the warning sign.
5.1. Consultation regarding illnesses and injuries that does not require ambulances
Be.Okinawa Inbound Medical Interpretation Contact Center : This is a service provided by the Okinawa prefecture, that listens to symptoms on the phone and then gives you advice or refer you to clinics that provide services in foreign languages.
TEL:03-6635-0233 (in Japan)
Available languages: English, Chinese, Korean, Spanish, Portuguese, Thai
5.2. Consultations regarding consumer issues
Consumer Hotline for Tourists : Feel free to call this hotline if you encounter consumer issues involving stores, restaurants, bars, transportation, or lodging during your visit.
TEL:03-5449-0906 (* Standard call rates to the call center will apply.)
Languages: English, Chinese, Korean, Thai, Vietnamese, Japanese
Monday through Friday 10:00 a.m. – 4:00 p.m. (closed weekends, national holidays, and Dec. 29 – Jan. 3)
5.3. Guarding against heat stroke / sunburn
The sun's ray in Okinawa is very strong and even the locals do not swim with their bathing suits. Sunburn from the UV ray will cause high temperature, skin to bubble and pain and in extreme cases you may need to be admitted to a hospital. Make sure you take full measures against UV ray.
In addition, if you are out in the sun for a long time you are likely to get heat stroke*, therefore care must be taken.
Take in water and salt as often as you can and have a cap, parasol, sunglasses, sunscreen and something to put on to guard your skin against the sun's ray. Furthermore, for children and those who do not want to get sunburn, we recommend that you wear a rush guard.
*Heatstroke is a general term for a disorder that occurs when the body temperature cannot adjust to the high temperature environment and balance between water and salt (sodium) in the body breaks down.
5.4. About places where swimming is banned
You can swim in places where the change in the tide is relatively small and places where dangerous creatures are unlikely to appear. In places designated as "Swimming Prohibited Area", there are chances of coming into contact with dangerous creatures and risking your life due to rapid change in the tide and sea water. When you are swimming or snorkeling, please do so only at a "Designated Swimming Area" and follow the instructions of the lifeguards and lifesavers.
*If you are involved in an accident at sea in a swimming prohibited zone, it is your own responsibility so please be careful.
About the coral reef
In Okinawa rare corals which there are only a few of even in Japan exist. In recent years, corals that are alive are very few therefore please adhere to the below mentioned in order to protect the ecosystem and to safely enjoy swimming and marine sports.
Do not swim during low tide
At an extremely wide shallow beach during low tide do not go into the water other than the water's edge. If you swim in shallow water not only will you injure yourself with coral but you will also destroy the rare coral.
Do not feed the fish
Feeding the fish may badly influence the ecosystem of the fish. Especially in breads, processed meats and sweets sold, there are additives and if will harm the fish and may destroy the ecosystem.
Do not go out into the open sea
In Okinawa there are shallow reefs but also many areas where beyond that it suddenly becomes deep (reef edge). Outside the reef, waves are strong and depending on the time, the tide becomes rapid and accidents can easily occur, therefore please be extremely careful when snorkeling or diving.
5.5. About the danger of tide
In swimming prohibited areas the undercurrent is dangerous and may lead to accidents. We would like to inform you of the characteristic of especially dangerous undercurrents and ways to avoid it and points to take note of.
Rip Current : The undercurrent that flows strongly from shore out into the open sea; the width can be anywhere between 10 to 30 meters and speed can be 2 meters per second, so even for a competitive swimmer it is difficult to swim against. Either wait patiently for someone to come and rescue you or for those who are confident about swimming you can get out of it by swimming parallel with the shore.
Reef Current : This is one variety of a rip current and this is a rapid and dangerous current that flows outside the reef. You will be taken out to the open sea very quick. If you are taken out into the open sea, similar to the rip current, by swimming parallel to the shore you can get out of the current.
Down Current : This is also a variety of a rip current and it is an undercurrent that takes you to the bottom of the ocean. Similar to a reef current, it occurs outside a reef and like a washing machine it swirls to the bottom of the ocean. Especially divers and those snorkeling should check safety points with the local guide or shop assistants beforehand.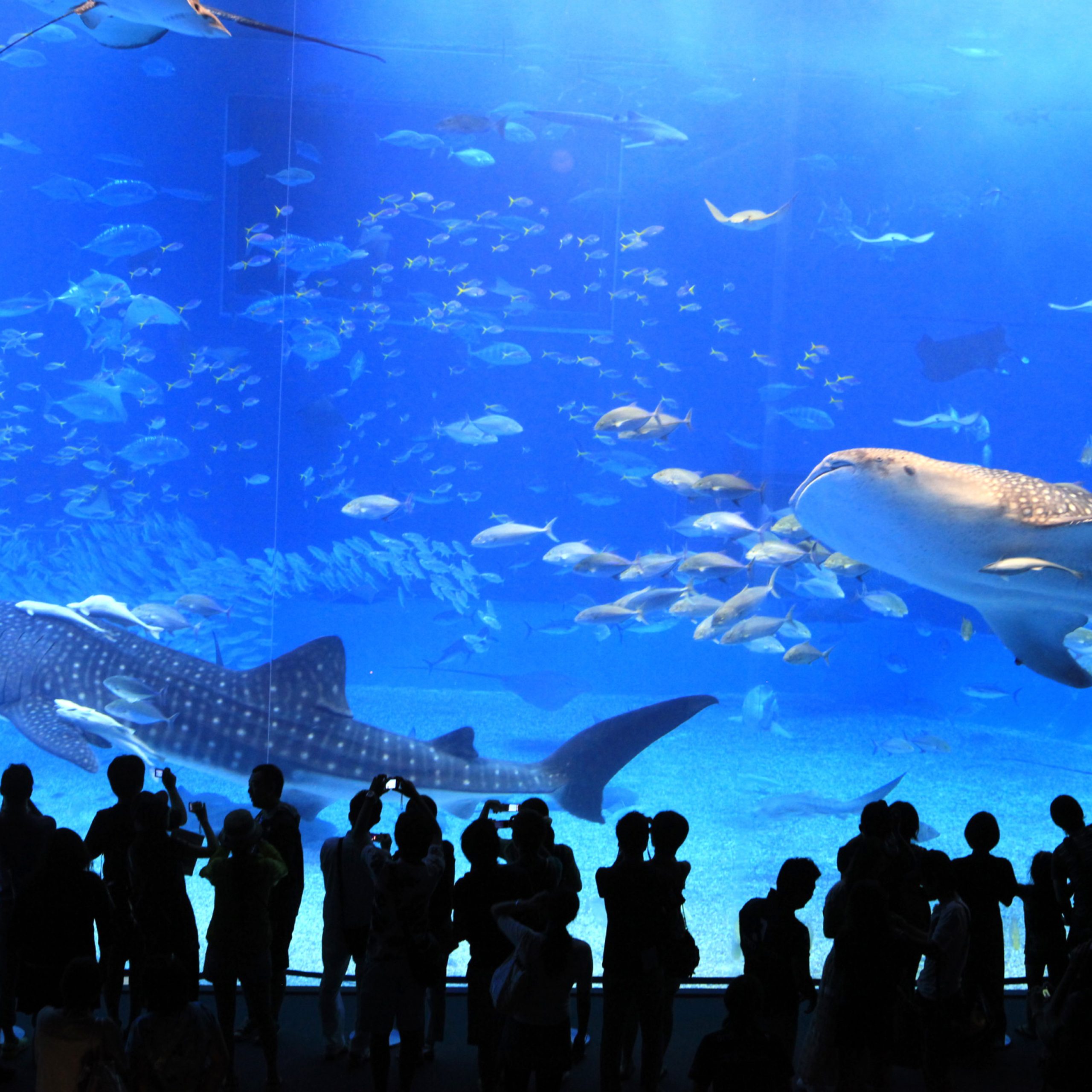 5.6. What to do in a Major Earthquake
If you are in a hotel
Stay away from furniture and glass windows, keep yourself low and protect your head from falling objects.

Do not rush outside.Falling pieces of glasses and tiles may hit you outside.

Open the door of your guest room to secure your evacuation route.

Stay there until the shakes are over. Then, follow the instruction of hotel staff.
Crouch on the ground and protect your head from falling objects.

Stay away from block walls, cliffs, coast, rivers and narrow roads.

Run to a nearby open space.
If you are driving
Slow down and park your car on the shoulder of the road. Turn off the motor.

Turn on the radio for emergency information.

Do not lock the doors, with your key inside, when you leave the car.
Tsunami
Beware of tsunami; a tsunami may follow a major earthquake. If you are driving on the coast or near a river, make a shelter to a higher ground or a tall building,
If you hear a Tsunami Alert
Immediately leave the coastal area and run to a high ground or an upper level of a sturdy building.

Ask people around you where to run.

Check and see the evacuation route from your hotel room in advance.

Do not ever approach the sea until the tsunami alert has been completely lifted.
At major tourist sites, you find signs to show the elevation from the sea level.

Make sure you reach a shelter high enough above sea level, when you are evacuated.

Check the elevation of the place when you are visiting a coastal area.
In case of evacuation, act promptly and follow the instruction of the hotel staff and local people.

Help evacuate someone who is in need of assistance or ask for help to people nearby.
by Okinawa visitor