CHUNCHEON – KOREA
1 hour from Seoul, quick city
2009 Seoul-Chuncheon Expressway opened, 2010 Gyeongchun Line Subway opened.
Optimal place for investments to do business
Convenient express access, cheap land and logistics cost, abundant water, etc.
Beautiful natural environment, fun tourism & leisure
No. 1 city that people want to live in Korea, Kim Yu-jeong Literature Village, Bomnaegil, Songam-dong Sports Town, etc.
Abundant education and culture infrastructure
38,000 students in 6 universities, Mime (selected as best for 5 years straight) Festival, Dakgalbi < Makkuksu Festival, Leisure sports tournament, etc.
City Tree
Gingko Tree : Symbolizes the acceptance of nature Gingko trees are upright and live long that can adapt to any climate or soil, while having an elegant form and having strong resistance to diseases.
City Flower
Forsythia : This symbolizes the image of people who are innocent and honest. This is in the Forysthia Koreana family and originates in Gangwon-do. It has strong life and spreads well to symbolize the fighting spirit, unity and progressive attitude of the people of Chuncheon. Yellow symbolizes peace and it shows the innocent and peace-loving mentality of the people.
City Bird
Wild Magpie : The wild magpie gives a fresh impression to the people and is said to be a good omen. Therefore, it symbolizes the ideal person who lives simple and beautiful lives through a beauty and fresh look.
City Animal
Tiger : It shows the strong and progressive will of the people.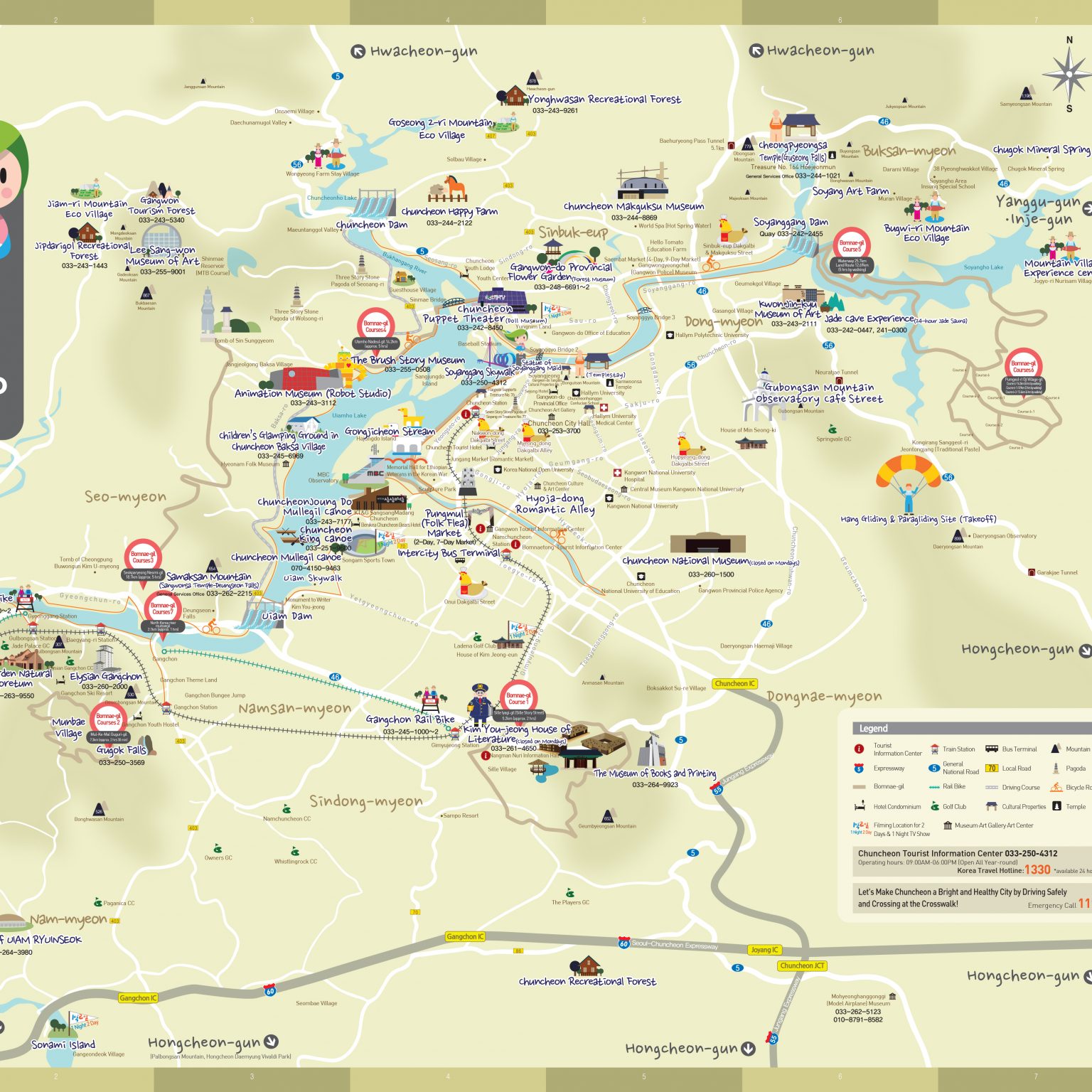 1. Incheon International Airport
by BUS
Incheon international Airport → Chuncheon
by TRAIN
Incheon international Airport → Yongsan(itx) → Chuncheon
by CAR
Incheon international Airport → Gimpo international Airport chungpyung → Gapyong → Chuncheon
2. Yangyang International Airport
by BUS
Yangyang international Airport → Yangyang Bus Terminal → Hongcheon → Chuncheon
by CAR
Yangyang → ohsek → hangeryong → inje → yanggu → ChuncheonYangyang → gangneung → yeongdong Expressway → wonju → jungang Expressway → Chuncheon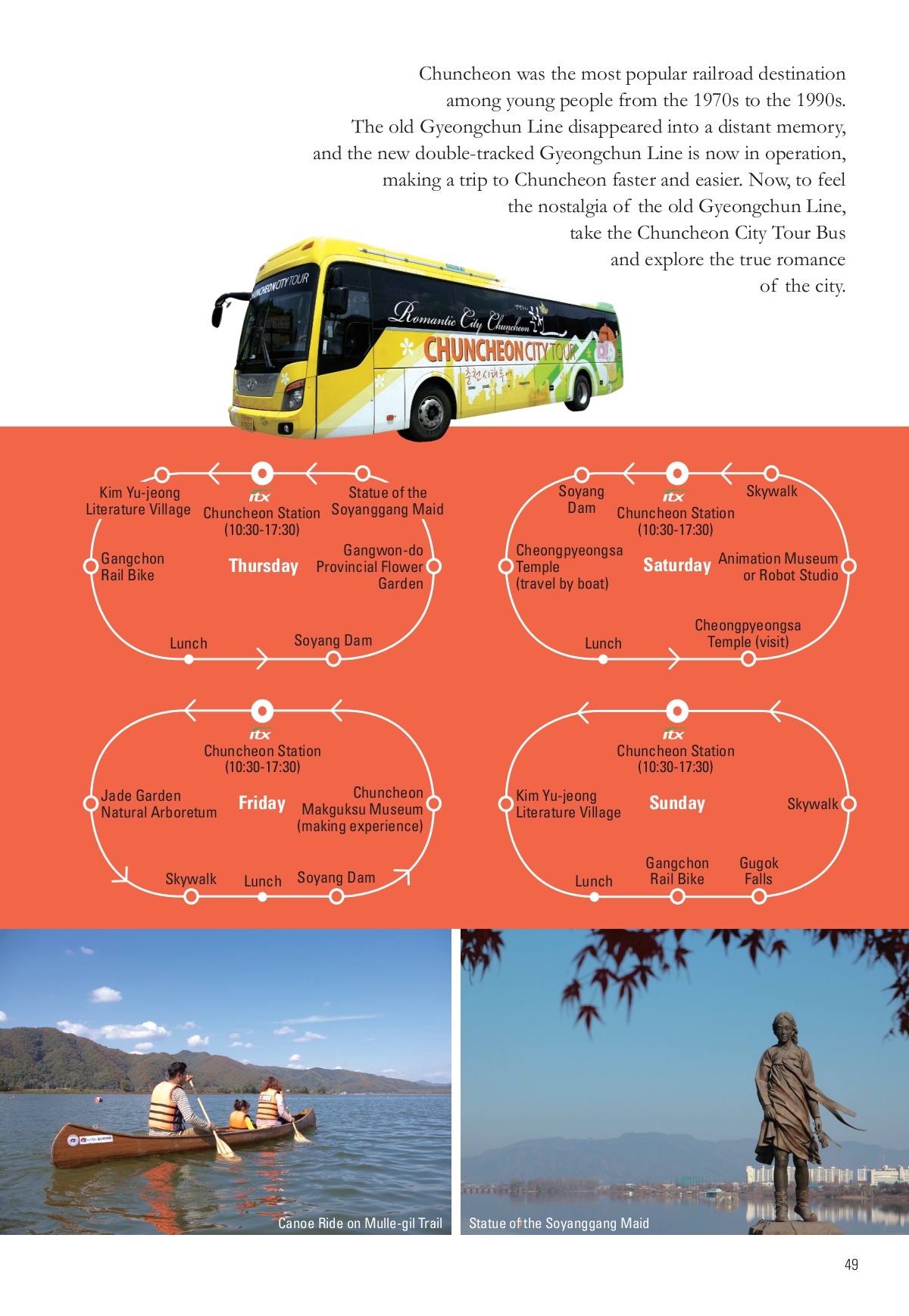 3. Wonju Airport
by BUS
Wonju → Hongcheon → Chuncheon
by CAR
Wonju → Jungang expressway → Chuncheon
Wonju → Gongcheon → Chuncheon
by Korea guide