ABOUT MYANMAR
Myanmar is one of the last countries of Asia to be revealed to the travelling world. Located between India, China and Thailand, the people of this enchanted land have developed a culture which has endured invasion and change by absorbing and taking the best from those around them and creating their own style and flair.
Visitors to Myanmar will find there is much to discover and experience – from pristine natural regions to golden pagodas to relics from an ancient past.
Myanmar has a rich and intense history stretching back to times of Pyu dynasty which prospered for a 1000 years from 200 BC to 900 AD.
The first Myanmar Empire which was established in Bagan by King Anawrahta in the 11th century. This civilisation lasted of over 200years and was replaced by the second Empire of King Bayinnaung in the 16th century. In 1824 began a number of wars between the Kingdom of Myanmar and the British Empire. These wars culminated in 1885 with the overthrow, by the British, of the last King and the beginning of colonialisation for the next 60 years. During WW2 Myanmar was occupied by the Japanese from 1942 -1945 and in 1948 Myanmar was freed from British rule and became an independent country.
In 2017 the population of Myanmar was 53.37 million and consisted of many different ethnic groups including the Bamar, the largest group, Kachin, Kayin, Kayah, Chin, Mon Rakhine and Shan. Over 80% of the population is Buddhist and the most common language is Burmese, with many ethnic dialects spoken. English is widely spoken, along with Mandarin, Cantonese and Hindu.
The country is recognised for having many colourful and exciting festivals nearly each month – among them are, Thingyan Water Festival, Naga New Year and the Hot Air Balloon Festival. What is for sure is the people of Myanmar are well known for being a warm and friendly towards visitors.
The three international airports of Yangon, Mandalay and Nay Pyi Taw are the main arrival points for most international visitors. Internal flights are also available with many domestic centers easily reached by air. Roads connecting the major centres are good, however as you leave these areas the quality varies.
The rail system, services a large area of the country with the main routes being between Yangon and Mandalay, Kalaw, Pyin Oo Lwin and Hispaw.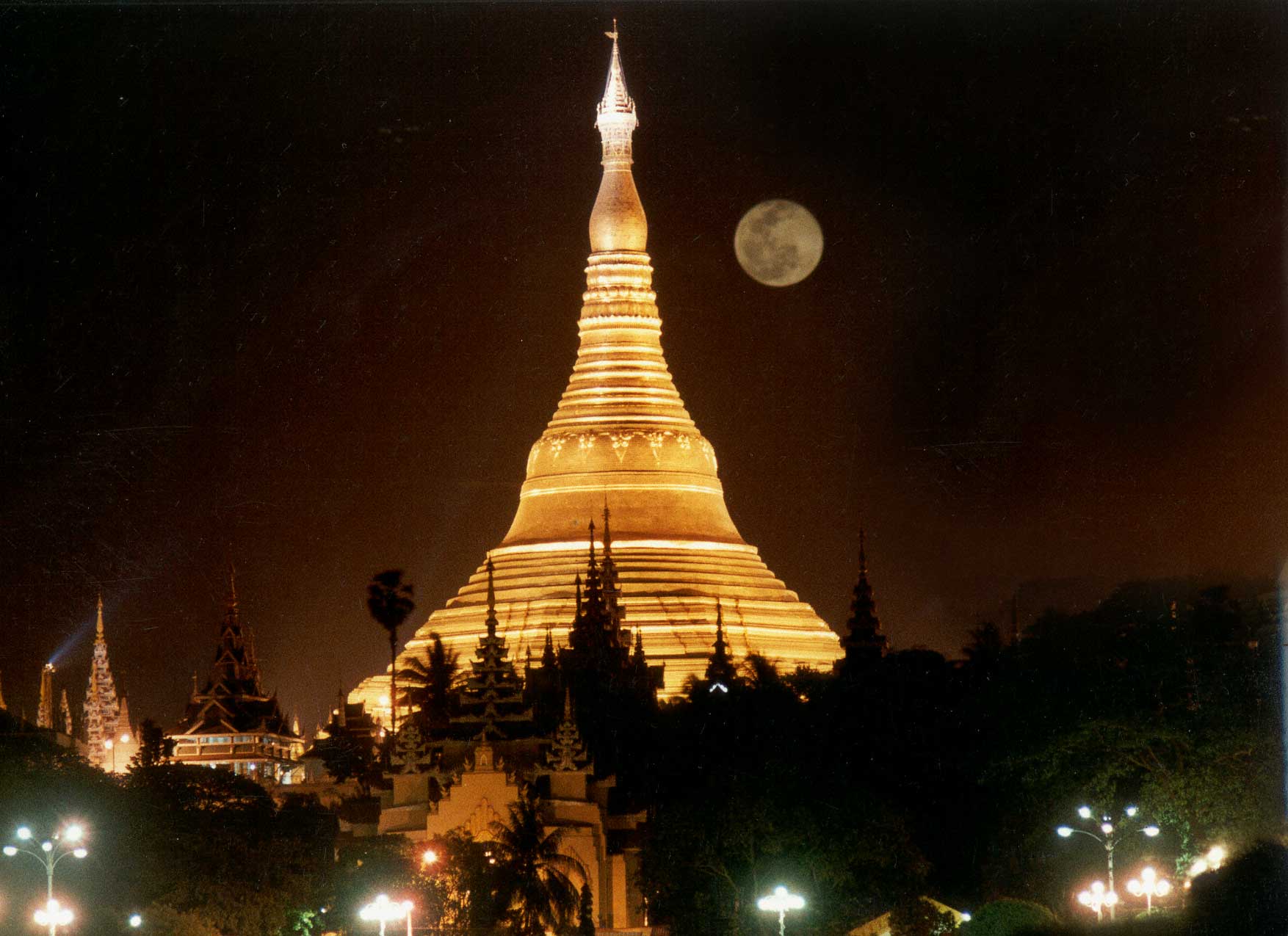 Myanmar currency is called the Kyat. There are no coins only notes ranging from 1 to 10,000 Kyats. Cash is still widely used, however credit cards are becoming popular in larger centers. It is recommended to carry a small amount of US Dollars. Euros and Singapore dollars can also be changed at banks and official money changers. No other foreign currencies are accepted.
by Myanmar tour information